You can send a copy of this product to someone to look at here.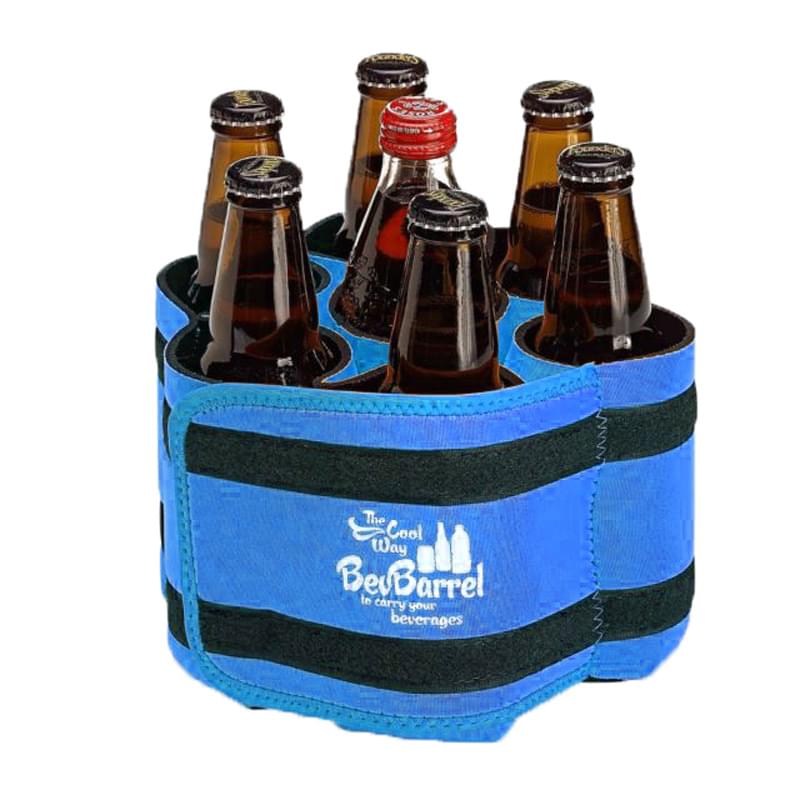 Bev Barrel Portable Beverage Carrier
Beverage Barrels are the easy & cool way to carry drinks. Wow your friends at your next outdoor get together. The Barrel allows you to take up to seven of your favorite beverages safely, not like flimsy cardboard holder's to whatever activity you are headed too. Perfect for when you need to keep your beverages cool but do not want to be hauling that cooler full of ice. With Bev barrel you can simply put a water bottle in the freezer, take it out & stick it in the first holder of your Bev Barrel.
| Quantity | 10+ | 25+ | 50+ | 100+ | 250+ |
| --- | --- | --- | --- | --- | --- |
| Price | $13.31 | $12.96 | $12.82 | $12.68 | $12.54 |